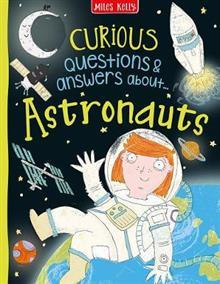 $14.95
AUD
Category: Junior Fiction
This humorous twist on the popular Q A format takes a sideways look at all that is intriguing and fascinating about astronauts. Quirkily illustrated characters and playful text reveal the amazing answers. Find out who does the housework on the ISS, why spacesuits have gold visors, and how long space sic kness lasts. ...Show more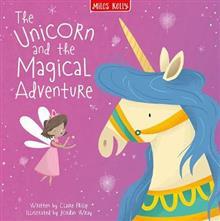 $7.95
AUD
Category: Junior Fiction
This picture book tells the tale of a group of carousel animals that come to life after a fairy sprinkles them with magic dust. We meet Apollo the unicorn and travel the world, visiting famous sites such as the Northern Lights. With charming artwork from Jordan Wray, this story reminds us that sometimes there is no place like home. ...Show more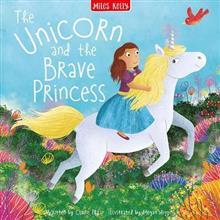 $7.95
AUD
Category: Junior Fiction
This story tells the tale of a brave young princess, who unlike her friends, doesn't enjoy wearing dresses - she likes climbing trees and exploring instead! One day, she comes across a unicorn in the woods near her castle. It asks her to help rescue a prince and together they go on an exciting journey! Beautiful artwork from Megan Higgins. ...Show more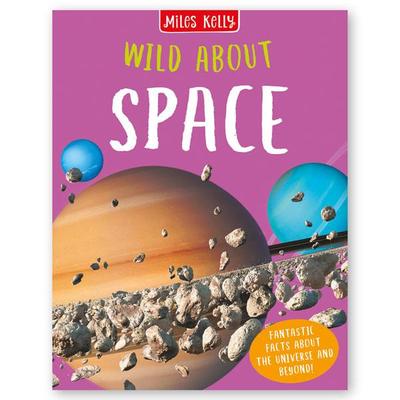 $19.95
AUD
Category: Junior Fiction
Wild About Space voyages through the Universe, exploring the Solar System, stars and distant galaxies to find out how stars are born, what goes on at an observatory, and how spacecraft have explored the Moon, planets, asteroids and comets. Bite-sized paragraphs, packed with interesting facts Detailed di agrams and cutaways to help understanding Projects and quizzes encourage fun learning Wild About Space is a brilliant book, bursting with illustrations and amazing photographs whilst the engaging text is presented in numbered paragraphs. Feature panels throughout provide fun facts, cartoons, quizzes and activities. ...Show more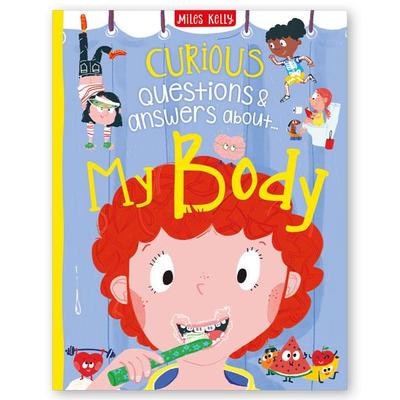 $14.95
AUD
Category: Junior Fiction
The entertaining QA format makes Curious Questions Answers About My Body the perfect book for both eager learners and reluctant readers. Find out why cells are so special, how blood circulates, and what happens inside your intestines. Lively illustrations complete this wonderfully quirky fact book.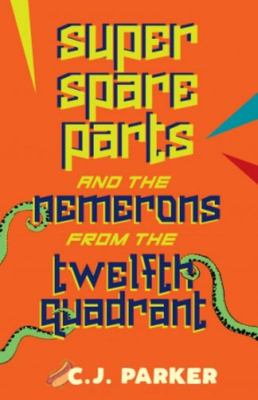 $27.95
AUD
Category: Junior Fiction
A freak accident leaves Sam Steele with no legs, one hand and one eye, but not for long. He gets super spare body parts from the mysterious prosthetic engineer Doctor Ecks, who recruits Sam as a superhero and gives him a side-kick dog with a high-tech tail. Sam's first mission is to stop the Nemerons fr om the 12th quadrant from taking over Earth by blowing up the worlds poo ponds, but things get messy. ...Show more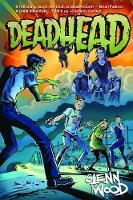 $29.95
AUD
Category: Junior Fiction
The story starts with the death of Constable Garrett... and continues with his resurrection as a conscious cyborg initially controlled by Spencer Langley aged 13, inventor, entrepreneur and car thief. Things get even more complicated with the introduction of sinister criminals and Garrett's ex partner. Includes graphic replays every third chapter for the entertainment of all. ...Show more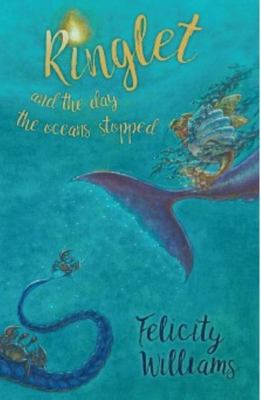 $24.95
AUD
Category: Junior Fiction
An eleven-year-old mergirl has better things to do than save the oceans from deadly stagnation. Except there's no one else. And worse still, something monstrous is hellbent on stopping her. It's Ringlet against time and tides and there's not much left of either.
$17.95
AUD
Category: Junior Fiction
The Fourth Down needs a drummer, and Sidney's easily the best in the school. But the all-male band has conditions for her to be allowed in--such as dressing like a girl. Accustomed to invisibility, Sid soon discovers the consequences to her makeover. It's not only that playing kit in a skirt is impracti cal. But as someone once taunted about her sexuality for being a drum-playing girl who likes shop class, now Sid is forced to deal with guys who think her new look makes her fair game. Sidney begins to realize the price of compromising who you really are. ...Show more
$8.95
AUD
Category: Teens | Reading Level: 3-5 years
Join Alan and Jack as they set off into the lush forest...and into a whole load of trouble! Silly situations, repeated vocabulary and bright pictures on every page help children to feel confident as they build up their reading skills. It introduces words such as leaf (one of which thwacks Jack in the fa ce) and gorilla (which gives Alan a hug). Learning to read will be no trouble with this exciting and amusing adventure. This story of tropical trouble makes reading fun. The book can be used in several ways to help readers gain confidence. Start by reading the illustrated words at the edge of each left-hand page with your child. Have fun trying to spot the same terms in the story itself, as Alan and Jack gradually lose their supplies of fruit and snacks to an affectionate ape, a mischievous monkey, a pesky parrot and a slithering snake. Finally, all the illustrated phrases can be found at the back of the book. Enjoy checking all the words that you can now read together! ...Show more
$19.95
AUD
Category: Teens | Series: That Dog!
Sequel to the award-winning A Dog Like That! this is another delightfully warm story about a little girl and her unruly, but loyal and loveable best friend who isn't like all the other dogs.
Items per page:
1 - 12 of 12