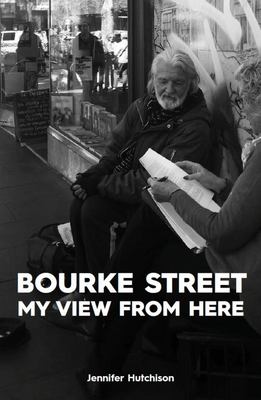 Bourke Street My View from Here
by Jen Hutchison; Tony Brooks (As told by); Nicole Melbourne (Cover Design by); Nikki M Group (Designed by); Lisa Heffernan (Photographer); Journeys to Words Publishing (Produced by); Daniel Chelchowski (Compiled by, Text by)
$29.95
AUD
Category: Biography
Bourke Street, My View from Here follows the untold story of Tony Brooks through a journey that sounds to be more fiction than fact. Jen converses with the man people call 'The Mentor of Bourke Street' about tattoos, leading to his past - alcohol dependency, a stint in prison for a murder he claims he d id not commit and his eventual release. It is a tale fraught with drugs and violence but ultimately one of understanding, change and acceptance.Tony shares the truth about his incarceration, the murder charge, his co-accused, and confession of the murder of Francisca Parquita Rodriguez. Tony talks - about it all.The reader is offered not only insight into the life of Tony, but an analysis of another culture within Melbourne that most people are unaware of. Despite his struggles, Tony remains an uplifting charmer on Bourke Street to hundreds who know him, and a friendly stranger with a cavalier smile to those who don't. ...Show more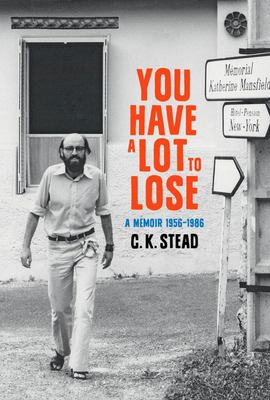 $54.95
AUD
Category: Biography | Series: C. K. Stead Memoirs Ser.
New Zealand's most extraordinary literary everyman - poet, novelist, critic, activist - C. K. Stead told the story of his first twenty-three years in South-West of Eden. In this second volume of his memoirs, Stead takes us from the moment he left New Zealand for a job in rural Australia, through study a broad, writing and a university career, until he left the University of Auckland to write full time aged fifty-three. It is a tumultuous tale of literary friends and foes (Curnow and Baxter, A. S. Byatt and Barry Humphries and many more) and of navigating a personal and political life through the social change of the 1960s and 70s. And, at its heart, it is an account of a remarkable life among books - of writing and reading, critics and authors, students and professors. From Booloominbah to Menton, The New Poetic to All Visitors Ashore, from Vietnam to the Springbok Tour, C. K. Stead's You Have a Lot to Lose takes readers on a remarkable voyage through New Zealand's intellectual and cultural history. ...Show more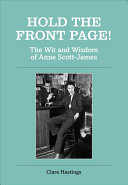 $44.95
AUD
Category: Biography
In 1953 pioneering journalist Anne Scott-James started to write a weekly column for the Sunday Express newspaper. 'The Anne Scott-James Page' set the bar for a new way of writing. Scott-James perfected the art of the short, sharp column - and many of the topics she covered are equally on-trend today. Sh e cogently expressed her views on men, children, fashion, beauty, food, interiors, travel, and anything else that took her fancy. Political opinions might be squashed between thoughts on eyebrow tweezing and a piece on swimsuit lines. Scott-James was a great believer in entertaining her readers, and her columns are sharp, witty, to the point, often very funny, sometimes very moving. In Hold the Front Page! a selection of the Sunday Express columns is brought together with a commentary by her daughter, writer Clare Hastings, and with photographs from the Scott-James/Hastings family albums and drawings by Osbert Lancaster, Scott-James's third husband, to provide a fascinating insight into the 1950s - and into the public and private life of one of the most celebrated columnists of the twentieth century. ...Show more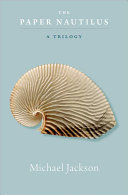 $38.95
AUD
Category: Autobiography | Reading Level: very good
The Paper Nautilus is about loss the forms it takes, how we go on living in the face of it, and the mysterious ways that new life and new beginnings are born of brokenness. The paper nautilus provides a vivid image of this interplay of death and rebirth since, for new life to begin, the angelically beau tiful but fragile shell that sustained a former life must be shattered. Michael Jackson has recourse to his ethnographic fieldwork among the Kuranko of Sierra Leone, as well as autobiography and fiction, in exploring his theme. This book crosses and blends genres most engagingly. Beginning as a series of essays, it gradually morphs into a mesmerising work of the imagination in which the boundary between author and other becomes blurred, and the line between fact and fiction erased. ...Show more
$23.95
AUD
Category: Biography
Follow Dutch barge Saul Trader on her voyages through the canals of Europe. Author Keith Harris and his merry crew journey from England to Belgium and Holland through the centre of France to the Southern extremities of the extensive French canal system. There are stories and anecdotes about the people t hat they meet along the way, and the amusing and sometimes frightening incidents that occur during their epic jaunt. ...Show more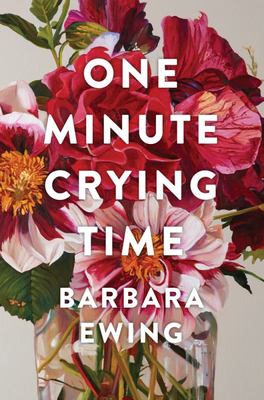 $43.95
AUD
Category: Biography
This vivid memoir by well-known New Zealand actor and novelist Barbara Ewing covers her tumultuous childhood, adolescence and young-adulthood in Wellington and Auckland in the 1950s and early 1960s - a very different time - and ends in 1962, when she boards a ship for London, to study at the Royal Acade my of Dramatic Art. It draws heavily on the diaries she kept from the age of twelve, which lead her to some surprising conclusions about memory and truth. Ewing struggled with what would now be diagnosed as anxiety; she had a difficult relationship with her brilliant but frustrated and angry mother; and her decision to somehow learn te reo Maori drew her into a world to which few Pakeha had access. A love affair with a young Maori man destined for greatness was complicated by society's unease about such relationships, and changed them both. Evocative, candid, brave, bright and darting, this entrancing book takes us to a long-ago New Zealand and to enduring truths about love. ...Show more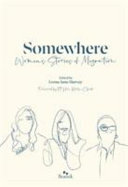 $32.95
AUD
Category: Biography
More people are likely migrating now than at any other time in history, and this is set to increase as climate change and political unrest pushes even more people to relocate. From the fleeing refugee to the political and economic migrant, a broad range of migration by people of many cultures, ethniciti es and beliefs is shared in this book. Identity, belonging, assimilation and alienation are some of the key topics in this sometimes sad but also joyful book. Treasures of wisdom and heartfelt honesty are found in the stories. The book will give the reader hope, encouragement, or insight into a globally relevant subject on a personal level rather than through distant, abstract news stories. Somewhere encourages open-mindedness and is filled with stories that will likely have a strong impact on the reader ...Show more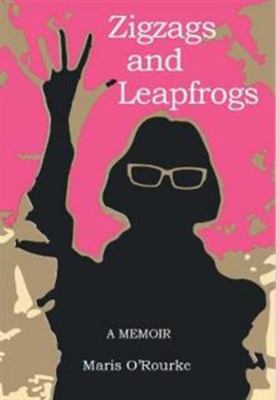 $38.95
AUD
Category: Biography | Reading Level: near fine
Born on a small island in Scotland to a local girl and an Australian serviceman, raised in a working class, dysfunctional, often violent, itinerant household around the UK and Europe, O'Rourke rose to become the Secretary for Education for New Zealand, the Director of Education at the World Bank, an Int ernational Education Consultant and an author of six books. It's a remarkable story. ...Show more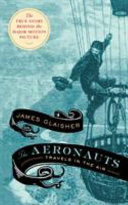 $23.95
AUD
Category: Autobiography
In 1862, ambitious scientist James Glaisher set out to do the impossible: ascend higher into the skies than ever before to establish his groundbreaking research.Glaisher's death-defying journey forms the story of the major motion picture The Aeronauts, starring Eddie Redmayne as Glaisher and Felicity Jo nes as his balloon companion, Amelia Wren. Written in his own words, The Aeronauts chronicles Glaisher's incredible flights and discoveries first hand, as well as his observations on the pioneers who came before and inspired him.Includes an introduction by Professor Liz Bentley, Chief Executive at the Royal Meteorological Society, of which Glaisher was a founding member in 1850. ...Show more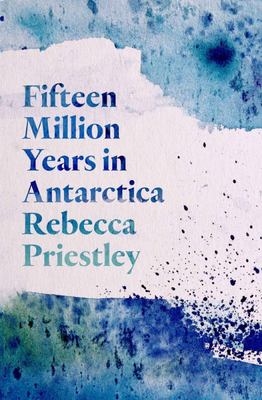 $43.95
AUD
Category: Autobiography
Rebecca Priestley longs to be in Antarctica. But it is also the last place on Earth she wants to go. In 2011 Priestley visited the wide white continent for the first time, on a trip that coincided with the centenary of Robert Falcon Scott's fateful trek to the South Pole. For Priestley, 2011 was the fu lfilment of a dream that took root in a childhood full of books, art and science and grew stronger during her time as a geology student in the 1980s. She is to travel south twice more, spending time with Antarctic scientists including paleo-climatologists, biologists, geologists, glaciologists exploring the landscape, marvelling at wildlife from orca to tardigrades, and occasionally getting very cold. A constant companion for Priestley is her anxiety both the kind that is brought on by flying to the bottom of the world in a military aeroplane; and the kind that clouds our thoughts of how our world will be for our children. Writing against the backdrop of Trump's America, extreme weather events, and scientist's projections for Earth's climate, she grapples with the truths we need to tell ourselves as we stand on a tightrope between hope for the planet, and catastrophic change. Fifteen Million Years in Antarctica offers a deeply personal tour of a place in which a person can feel like an outsider in more ways than one. With generosity and candour, Priestley reflects on what Antarctica can tell us about Earth's future and asks: do people even belong in this fragile, otherworldly place? ...Show more
$26.95
AUD
Category: Biography
How does one pay homage to A Tribe Called Quest? The seminal rap group brought jazz into the genre to create masterpieces such as The Low End Theory and Midnight Marauders. Seventeen years after their last album, they resurrected themselves with an intense, socially conscious record, We Got It from Here ...Thank You 4 Your Service, which arrived when fans needed it most, in the aftermath of the 2016 election. Hanif Abdurraqib digs into the group's history and draws from his own experience to reflect on how its distinctive sound resonated among fans like himself. Abdurraqib traces the Tribe's creative career, from their early days as part of the Afrocentric rap collective known as the Native Tongues, through their first three classic albums, to their eventual breakup and long hiatus. Their work is placed in the context of the broader rap landscape of the 1990s, one upended by sampling laws, the East Coast-West Coast rivalry that threatened to destroy the genre, and some record labels' s ...Show more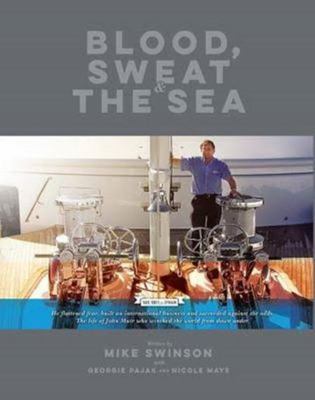 $79.95
AUD
Category: Biography
Biography of Tasmanian Robert John Muir: a remarkable man and export champion. He started a world-renowned maritime winch, anchoring and mooring systems manufacturing company.