$24.95
AUD
Category: Hobbies General
Why do horses spook at things? Why do horses kick if approached from the rear? Why do horses sleep standing up? Why do horses breathe into each other's nostrils? These and 36 other curious equine behaviors are informatively and lightheartedly answered in the handsomely illustrated Why Horses Do That . An original pencil drawing illustrates each insightful explanation of odd but characteristic horse actions. ...Show more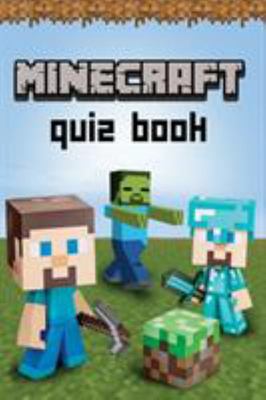 Minecraft Quiz Book
by PUPILS OF FITTLEWORTH VILLAGE SCHOOL
$19.95
AUD
Category: Hobbies General
• Are you a 'Minecraft Master'? If you think you are why not try the ultimate challenge and have a go at testing your knowledge with this new children's quiz book? • Packed with facts and trivia on the ever popular block building/survival game. • Over 12 top 'Mini-Minecrafters' have pulled together al l the knowledge they have to test readers. • Don't be fooled by the age of the authors/quiz masters as this is no easy quiz book and is aimed at Minecraft fans of all ages. This Minecraft quiz book will test even the toughest of Minecraft Master's with its searching questions specialising in all areas of the hit game by 'Mojang'. The questions have been thoroughly researched by the authors and tested by them too! In a world where anything is possible there really is much you could learn from attempting to answer the questions included in this book.If you are wanting to have a light and easy quiz book then this ISN'T for you! Test your knowledge on Redstone, potions, crafting, mobs and much, much more with this brilliant 'Minecraft' quiz book. The authors of this book attend Fittleworth Village School, West Sussex and range from the age of 8-11 years. With over 25 years of combined experience these young people certainly know their stuff about Minecraft! The authors have given their time to create and write the questions in this book to help them raise money for IT equipment at their school. Minecraft is used at their school to help them learn the basics of computer code and software development. ...Show more
$19.95
AUD
Category: Hobbies General
• Harry Potter books are the biggest-selling children's books of all time. • Find out if you are a muggle, mud-blood or pure blood by taking the ultimate Harry Potter quiz? • With questions on all seven books, Hogwarts, Quidditch as well as some bonus questions on the Harry Potter play 'Harry Potter and the Cursed Child' ...Show more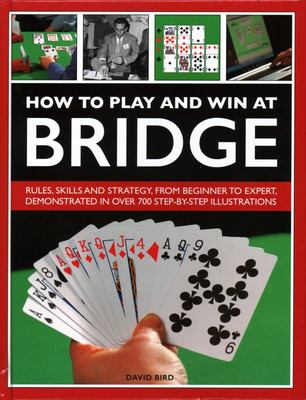 $44.95
AUD
Category: Hobbies General
This expertly presented book is a fabulous guide for players of all levels. It is a clear and effective tutorial for beginners, an essential sourcebook of reference points, sample games, tips and professional strategies for intermediate and high-level players, and a fascinating history of bridge and the great champions for enthusiasts of every kind. In the introduction, the principles of bridge and its continued evolution are discussed, and the first chapter goes on to detail the colourful history of the game. The practical heart of the book then focuses on how to play bridge and improve your game, from basic through to intermediate and advanced-level, both in bidding and cardplay. This teaching course is designed to develop skills and competence - the importance of good bidding, card play and defence, rules of the game, and strategies for successful play. With more than 700 superb photographs and artworks, the book combines a reference manual, a stunning history and a comprehensive course in one beautifully presented and expertly written volume. It details the amazing history of the World Bridge Championships, and the players that have popularised and developed the game we know today; it covers bridge on TV and video, as well as bridge computer programs and playing bridge with opponents accross the world via the internet; and includes anecdotes and tips from world famous players such as Ely Cuthbertson, Charles Goren, Rixi Markus and Benito Garozzo. Players of all levels are able to learn and improve their game, achieve their desired levels of skill and knowledge and, above all, increase their enjoyment by playing bridge to the fullness of their potential. ...Show more
$23.95
AUD
Category: House & Home
This is an essential guide to successful gardening in containers, outside and inside. It assumes little or no gardening experience and guarantees to be an endless source of fresh inspiration for the experienced gardener. The 150 projects are expertly presented with step-bystep photographs and the techni ques are clearly explained, including advice on selecting plants to suit the location as well as general care and maintenance. There are innovative ideas for unusual planters and materials from edible displays and herb baskets to adapting watering cans and chimney pots - but also traditional containers such as hanging baskets or window boxes. ...Show more
$8.95
AUD
Category: House & Home
Whether you are an experienced gardener or a complete beginner, this book contains everything you need to know about designing and maintaining your garden. The book begins with simple design ideas and advice about planning your garden, with straightforward instructions. The sections that follow are pack ed with useful advice, including how to improve your soil and how to achieve a perfect, weed-free lawn. The book then builds on this basic knowledge to suggest more spectacular ideas for gardens. The final sections cover the skills you will need to keep your garden in tip-top shape and includes a checklist of tasks to do throughout the year. ...Show more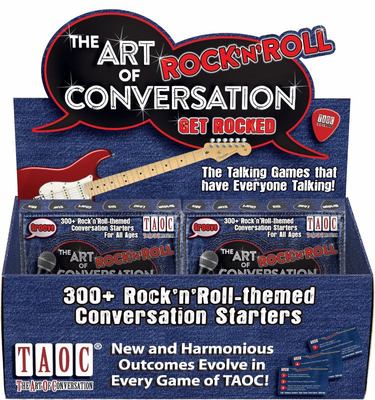 $19.95
AUD
Category: Hobbies General | Series: Art of Conversation Ser.
Frontman, Songwriter & Producer Keith Lamb (Hush, Status Quo) introduces 300] wide-ranging and riveting Rock 'n' Roll-themed conversations, plus a Guide to Rock 'n' Roll Conversations, with fascinating endnotes. Come together with friends of all ages to explore your love for, experiences of, and ide as about the music that makes the world go around. Rap about riffs, raves and riders. Persiflage about producers and pilgrimages. Cross musical generation gaps and other ravines as you share fun times, get to know even more about each other, yourself & the music. ...Show more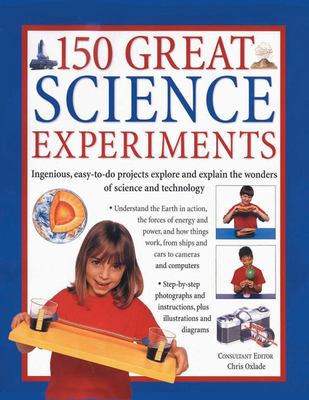 $23.95
AUD
Category: Children's Books
This is a bumper collection of 150 fantastic experiments and projects that explain a wide range of scientific facts, processes and principles. Make a working volcano, construct a reflecting telescope, create a compass, and much more. The projects are arranged thematically to reflect different areas of s cience and technology, such as the natural world, earth sciences, physics and transport. Budding young scientists are guaranteed hours of fascination and amusement while gaining a practical understanding about our everyday world. ...Show more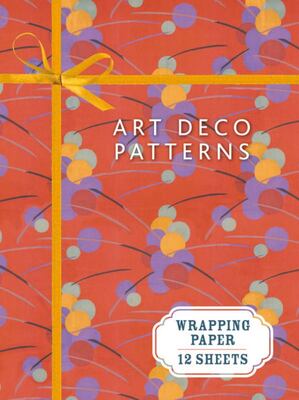 $19.95
AUD
Category: Notebooks - Dingbats | Series: Wrapping Paper Bks.
Twelve sheets of gift wrap, featuring Art Deco designs from the Victoria & Albert Museum, LondonTwelve sheets of 19.5 x 27.5 inch wrapping paper are folded into a paperback book, which has a notepad binding for a clean, easy-tear off. The Deco period began in 1910 when Art Nouveau slid out of fashio n. Its highpoint was in 1925 at the Paris exhibition, the Exposition Internationale des Arts Decoratifs et Industriels Modernes, and the style culminated at the New York World's Fair in 1939. Art Deco brought an exotic, vibrant style to the most precious and exclusive works of art as well as to mass produced objects which were widely available. It became a universal phenomenon transforming the look of everything from factories and cinemas to fashion and photography, and is arguably the most popular style of the last century. ...Show more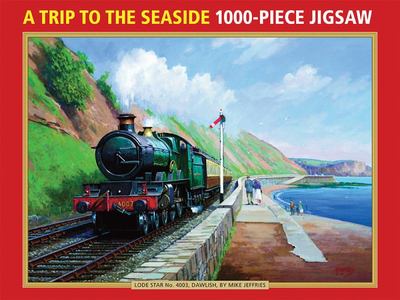 $24.95
AUD
Category: Hobbies General
High-quality 100-piece puzzle of the steam train painting Lode Star at Dawlish, by Mike Jeffries.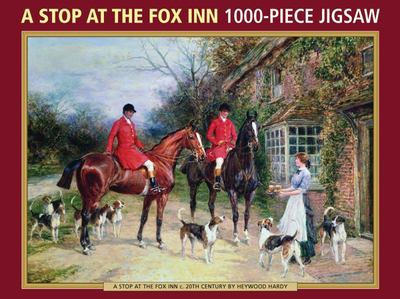 $24.95
AUD
Category: Hobbies General
High-quality 100-piece puzzle of a classic painting of a hunting scene by Heywood Hardy.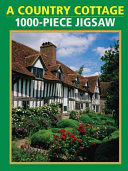 $24.95
AUD
Category: Hobbies General
High-quality 100-piece puzzle of a beautiful photograph of a traditional half-timbered cottage and garden.