$17.95
AUD
Category: Humour
What's more humorous than love? Whether good, bad, new, or old, love is always at the ready to be pondered and prodded by the wit of cartoonist Leigh Rubin. Rubin brings to life the day-to-day love lives of wild and domestic animals in these colorful cartoons, making us laugh at our own passions, infa tuations, and attachments in the process. ...Show more
$29.95
AUD
Category: Humour
The very latest collection of Internationally syndicated comic strip, TUNDRA. Over 400 hilarious strips in full color. See for yourself why TUNDRA is one of the fastest-growing newspaper comic strips in the world. Whether it's outhouses, chainsaws, fishing or even something a bit more metropolitan, ever ything is always in season. ...Show more
$29.95
AUD
Category: Humour
Consisting of anything animal, vegetable or mineral but with a decidedly outdoorsy slant, Tundra takes an offbeat view of the woodsy side of life. Whether it's hapless hunters, fanatic fishermen or even something a bit more metropolitan, everything is always in season with Tundra.
$29.95
AUD
Category: Humour
Yet another collection of approx. 400 comics in mind-blowing color! These strips were hand picked at the "peak of funny" to ensure lots of laughs. Currently syndicated in close to 500 newspapers around the world, TUNDRA appeals to folks of all demographics far wide. From his hilltop cabin in the wil ds of Alaska, Chad Carpenter derives his inspiration for his award-winning comic strip just by stepping out his front door. Once you draw your bead on this book, you'll see why TUNDRA is one of the fastest growing comic strips on the planet. ...Show more
$29.95
AUD
Category: Humour
The latest book by Chad Carpenter is 160 pages and includes nearly 400 full-color comic strips, and some of them are actually funny this time!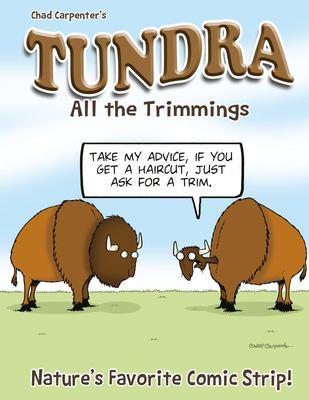 $29.95
AUD
Category: Humour
Chad Carpenter's latest collection of approx. 400 comics in mind-blowing color! These strips were hand picked at the "peak of funny" to ensure lots of laughs. Currently syndicated in close to 500 newspapers around the world, TUNDRA appeals to folks of all demographics far wide. From his hilltop cabi n in the wilds of Alaska, Chad Carpenter derives his inspiration for his awardwinning comic strip just by stepping out his front door. Once you draw your bead on this book, you'll see why TUNDRA is one of the fastest growing comic strips on the planet. ...Show more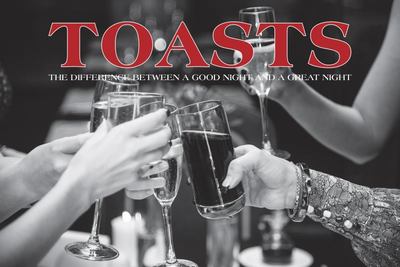 Toasts
by WILLOW CREEK PRESS
$16.95
AUD
Category: Humour
A well-delivered toast can mean the difference between a good night and a great night. If you've ever found yourself drawing a blank, use these to your advantage and make everyone around you think you're one cool cat. After reading this book, one will never again stumble for the right words during tho se important occasions. Cheers! ...Show more
$17.95
AUD
Category: Humour
You recognize Spectickles from their huge glasses, but you remember them for their wet-your-pants, tears rolling-down-your-face, hyperventilating humor. In newspapers, calendars (Mead, American Greetings),greeting cards (Hallmark) and dozens of other licensed products around the world; Spectickles is r apidly becoming one of the most popular comics being published today! ...Show more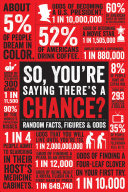 $16.95
AUD
Category: Humour
What was all that one in a million talk?" So, You're Saying There's a Chance? is packed with fun statistics and possible probabilities for anyone who spends their waking moments wondering about the odds of being hit by a meteor, making a hole-in-one or being called to "Come on down!" on their favorite game show. ...Show more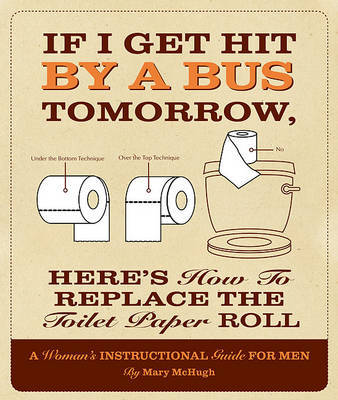 $16.95
AUD
Category: Humour
With this delightful, tongue-in-cheek guide for men who can win a case before the Supreme Court or run a conglomerate but can't find the butter, Ms. McHugh provides a step-by-step guide for making breakfast, emptying the dishwasher, finding the clothes hamper and doing the laundry, along with an assortm ent of other domestic necessities. Aimed at busy women of all ages, this book will also make grown men laugh and might even be useful when they run out of underwear. Mary McHugh, best-selling humor writer, considers her new book a public service for women everywhere! ...Show more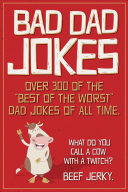 $16.95
AUD
Category: Humour
The dad joke is a delicate thing. Part knowing humor, part lack of humor, it's only requirement is that it elicits not a laugh from its audience but the annoyed response: "Daaaaaaaaad." Bad Dad Jokes is the biggest, baddest collection of "so bad they're actually good" jokes that are guaranteed to deliv er a daily dose of groans and giggles. Bad Dad Jokes is a one of a kind collection of extraordinary humor in one book. By giving this collection as a gift you will bring humor and lasting memories to events for years to come. ...Show more
$24.95
AUD
Category: Humour
Have you ever seen a Bumbum bee, or an Elelamp? Does your pet wear Doggles? These are all Eggcorns, where a child's mispronunciation can add a whole other level of meaning! What would a bumbum bee (bumblebee) or Elelamp (elephant) look like? Or Doggles (goggles) or a Carcodile (crocodile)? Illustrator C hris Judge (The Lonely Beast, Danger is Everywhere) has brought his bizarre sense of humour to imagine them for us all. ...Show more