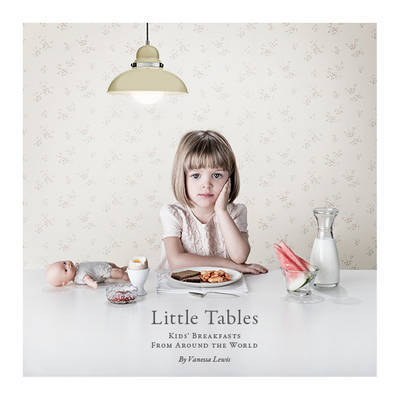 $39.95
AUD
Category: Cookery
From congee to kedgeree to rosti, Little Tables brings together 72 breakfast recipes from 32 countries on six continents. It makes it easy for parents to bring a world of taste into their family's mealtimes, helping to create shared memories of culinary and cultural discovery and fun. Little Tables is a collaboration initiated by successful South-African born photographer Vanessa Lewis, and features portraits put together by international fashion, food and hair stylists, and fun tidbits of information about each country. | "Each portrait by Vanessa Lewis not only reflects the unique essence of the individual child but also a charming bite-sized morsel of culinary culture." -Anna Trapido, Food writer, Broadcaster, Author, Food culture enthusiast ...Show more
$39.95
AUD
Category: Cookery | Reading Level: near fine
Designed to help the buyer to make informed choices about the best quality wines available, this title is firmly established as the most authoritative and sought-after guide to New Zealand wines. Updated yearly with new tasting notes and ratings, this is a ''must-have' publication for the new initiate a nd the established wine-buff alike. Divided by grape variety to help selection, this comprehensive guide includes vintage ratings, star ratings for quality, and a dryness/sweetness guide. Other features include Classic Wines: wines that consistently achieve an outstanding level of quality for at least three vintages. ...Show more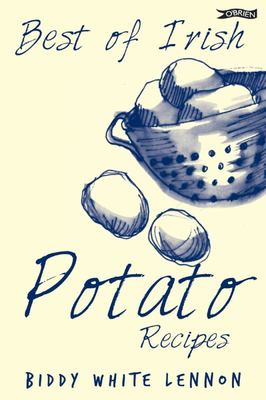 $17.95
AUD
Category: Cookery | Series: Best of Irish Ser.
Gathered here are some of the best Irish recipes based on the humble potato, which has long been a staple of the Irish diet. Featuring flavors ranging from sweet and spicy to savory and sumptuous, this cookbook brings out the best from this versatile vegetable. 54 recipes. Illustrations throughout.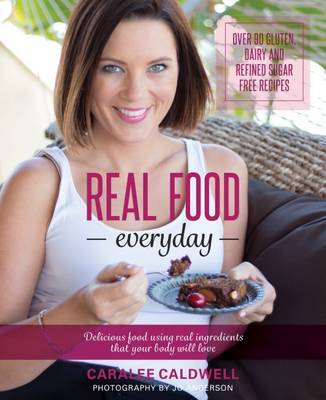 $34.95
AUD
Category: Cookery
Real Food Everyday is filled with more than 90 everyday recipes that use normal ingredients that your body will love!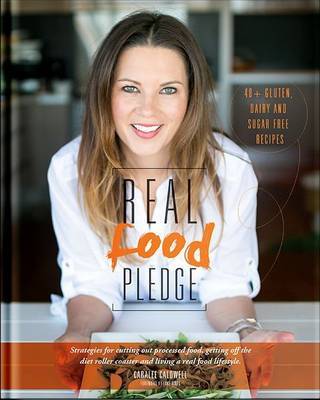 $29.95
AUD
Category: Cookery
Real Food Pledge is about being the best version of yourself and feeling the best that you possibly can. It's full of over 40 recipes made from real food ingredients as well as tons of tricks and tips on how to cut out processed food for good and have a real food lifestyle. Caralee recounts her personal journey of discovery of real food and share strategies that are down to earth and honest for people who want to simplify their relationship with food. ...Show more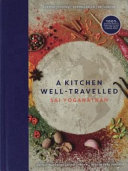 $59.95
AUD
Category: Cookery
Author Sai Yoganathan's cookbook A Kitchen Well-Travelled is dedicated to her father who died of a brain tumour. 100% of the authors royalties from the sales of the cookbook will go to the New Zealand Brain Tumour Trust. Sai was born in Jaffna, a peninsula in the northern province of Sri Lanka. She des cribed this book as her 'ultimate recipe collection', showcasing her family traditions, childhood memories, culinary adventures and travel experiences from around the world. Sai began her gastronomic journey in Sri Lanka and added many recipes to her repertoire during her tenures in Africa, New Zealand and Australia. ...Show more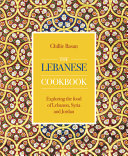 $59.95
AUD
Category: Cookery
The food of Lebanon, Syria and Jordan takes me on a journey - a dip into history and scoot through modern life - as every dish has a connection to stories and passion, old traditions and new. Visiting this region is never dull as life unfolds before your eyes with chaos in the noisy streets, colour in t he busy markets, and a feast of flavour wherever you go. If there is one thing that can unite communities it is food: the garlicky hummus and tangy smoked aubergine dip; spicy falafel and juicy fattoush; hot buttery pastries that melt in the mouth; comforting rice dishes and bean stews; classic kibbeh in all shapes and sizes; and moreish milk puddings and fritters in scented syrup. There are Muslim feasts and Christian celebrations, Jewish and Armenian traditions, Palestinian communities and Arab heritage - there's a little bit of everything under this vast culinary roof. The culmination of years of research, this evocative volume by award-winning author and cook Ghillie Basan looks in detail at the history and geography, the customs and festivities, as well as all the local ingredients, and presents a mouthwatering selection of classic recipes, all beautifully photographed. ...Show more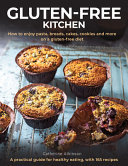 $39.95
AUD
Category: Cookery
The aim of this accessible cookbook is to demystify gluten-free cooking and show you that it's surprisingly easy to create foods that you thought you'd never be able to eat again. The introductory section contains clear medical and nutritional advice on all aspects of gluten-free diets and eating. You'l l find information on the various types of gluten-free flours, what bakes they are suitable for, and how to blend them. Then there are more than 165 tried-and-tested recipes for all kinds of breads, cakes, cookies, pasta, pies, puddings, pastries and sauces that will revolutionize your gluten-free diet and help you enjoy foods you may have thought were off the menu for good. You'll find traditional recipes that have been reworked to make them gluten free, as well as plenty of delicious new ideas and inherently gluten-free dishes that everyone should have in their repertoire. Wholesome breads, pasta, pastries, puds and all manner of other sweet and savoury bakes are all included, many of which are also dairy-free, vegetarian and/or vegan recipes - attributes that are denoted by a clear label at the top of the recipe. Some are also lower in refined sugar than normal, to suit healthier eating choices, and of course all are 100 per cent gluten free. All have step-by-step instructions to ensure success, along with a gorgeous photograph of the finished dish. More than 13 per cent of the UK population (and up to one-third in the USA) say that they currently avoid eating food containing gluten. Many of these are gluten intolerant while others find wheat-based and high-gluten products difficult to digest and simply feel better and healthier eating a diet without or containing less of these foods. An estimated one in a hundred people have coeliac disease, an incurable, lifelong, autoimmune reaction to gluten, and a similar number have a wheat allergy. For those who fall into these camps, embarking on any restricted diet can be daunting, but especially when you need to exclude all foods containing gluten. Bought ready-prepared gluten-free foods can be expensive and monotonous, and the range of basic gluten-free products such as flours and more unusual ingredients such as xanthan gum somewhat bewildering. ...Show more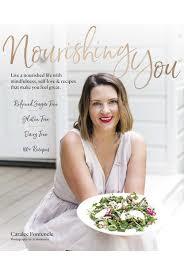 $39.95
AUD
Category: Cookery
From the author of the Real Food Pledge & Real Food Everyday, Caralee Fontenele returns with Nourishing You, a collection of more than 100 simple and delicious recipes inspired by her love of real food, flavour and feeling vibrant each day. Caralee's dishes are created for people with busy lives, wh o don't want to sacrifice their health. Nourishing You will have you nourishing your mind, body and spirit as well as eating well throughout the day so that you feel happy. ...Show more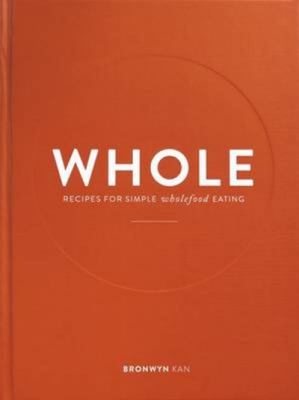 Whole: Recipes for Simple Wholefood Eating
by Bronwyn Kan (Compiled by); Sophie Carew (Contribution by); Buffy Gill (Contribution by)
$49.95
AUD
Category: Cookery
Whole is a collection of recipes assembled to showcase wholefoods, and how growing, preparing and cooking foods in their most natural state, processed and refined as little as possible can lead you to a better state of health and well-being.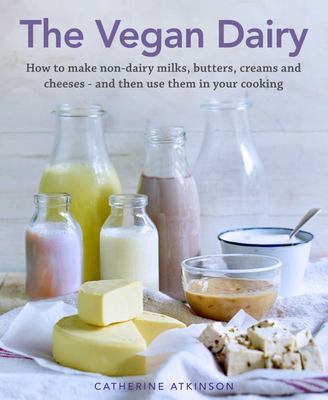 $39.95
AUD
Category: Cookery
Making your own healthy dairy alternatives is easier than you think with this step-by-step book, with recipes for all kinds of dairy-free creamy treats. A common question for those starting a vegan diet is, 'How do I cope without milk and eggs?'. It is surprisingly easy. You can buy an increasing range of vegan dairy but the good news is that is simple and satisfying to make your own. This practical book shows you how to make all kinds of delicious creamy products yourself - from every kind of nut, bean, soy and cereal milk, to delectable yogurts, creams, butters and cheeses. Many are fermented, with all the additional gut-health benefits that brings, such as a coconut kefir or a fermented cashew nut cheese. Then the recipes show you how you can create delicious vegan versions of traditional dairy-based dishes. You might have thought mac and cheese, a creamy pasta sauce or rich ice cream was out of bounds - but here are miraculous ices, creamy cheesecakes, custards, meringues, quiches, scrambles and frittatas - every kind of sweet and savoury dishes using your vegan dairy. ...Show more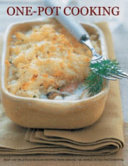 $17.95
AUD
Category: Cookery
Wonderful comfort food that's both easy to prepare and easy to serve is most people's idea of heaven. This exciting recipe collection covers everything from warming casseroles to tender pot-roasts. There are classic stews and pot-roasts, rice and pasta dishes, recipes for fish and shellfish, and a wide range of vegetarian dishes from vegetable korma to paella. The book includes heartwarming soups, simple appetizers and side dishes, and even a chapter of wonderful desserts, with classics such as tarte tatin and bread and butter pudding. With a useful introduction, this inspired book shows just how easy one-pot, slow-pot and clay-pot cooking can be. ...Show more