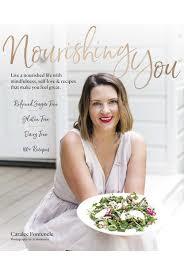 $39.95
AUD
Category: Cookery
From the author of the Real Food Pledge & Real Food Everyday, Caralee Fontenele returns with Nourishing You, a collection of more than 100 simple and delicious recipes inspired by her love of real food, flavour and feeling vibrant each day. Caralee's dishes are created for people with busy lives, wh o don't want to sacrifice their health. Nourishing You will have you nourishing your mind, body and spirit as well as eating well throughout the day so that you feel happy. ...Show more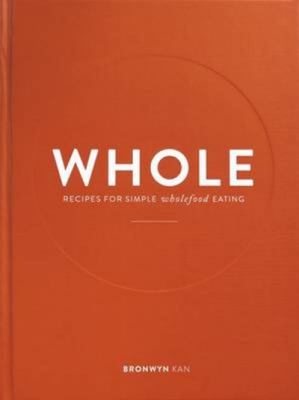 Whole: Recipes for Simple Wholefood Eating
by Bronwyn Kan (Compiled by); Sophie Carew (Contribution by); Buffy Gill (Contribution by)
$49.95
AUD
Category: Cookery
Whole is a collection of recipes assembled to showcase wholefoods, and how growing, preparing and cooking foods in their most natural state, processed and refined as little as possible can lead you to a better state of health and well-being.
$39.95
AUD
Category: Cookery
Making your own healthy dairy alternatives is easier than you think with this step-by-step book, with recipes for all kinds of dairy-free creamy treats. A common question for those starting a vegan diet is, 'How do I cope without milk and eggs?'. It is surprisingly easy. You can buy an increasing range of vegan dairy but the good news is that is simple and satisfying to make your own. This practical book shows you how to make all kinds of delicious creamy products yourself - from every kind of nut, bean, soy and cereal milk, to delectable yogurts, creams, butters and cheeses. Many are fermented, with all the additional gut-health benefits that brings, such as a coconut kefir or a fermented cashew nut cheese. Then the recipes show you how you can create delicious vegan versions of traditional dairy-based dishes. You might have thought mac and cheese, a creamy pasta sauce or rich ice cream was out of bounds - but here are miraculous ices, creamy cheesecakes, custards, meringues, quiches, scrambles and frittatas - every kind of sweet and savoury dishes using your vegan dairy. ...Show more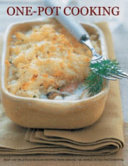 $17.95
AUD
Category: Cookery
Wonderful comfort food that's both easy to prepare and easy to serve is most people's idea of heaven. This exciting recipe collection covers everything from warming casseroles to tender pot-roasts. There are classic stews and pot-roasts, rice and pasta dishes, recipes for fish and shellfish, and a wide range of vegetarian dishes from vegetable korma to paella. The book includes heartwarming soups, simple appetizers and side dishes, and even a chapter of wonderful desserts, with classics such as tarte tatin and bread and butter pudding. With a useful introduction, this inspired book shows just how easy one-pot, slow-pot and clay-pot cooking can be. ...Show more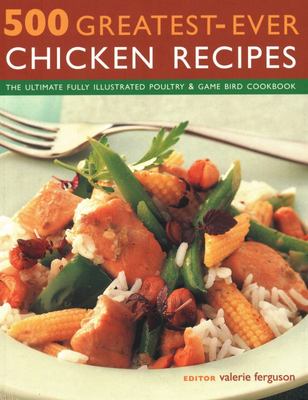 $19.95
AUD
Category: Cookery
Enjoy the versatility of chicken, turkey and game in this ultimate collection of delicious recipes. Illustrated throughout with inspiring photographs, and presented in an easy-to-follow format, this book makes it easy to create delectable dishes. There are recipes from all over the world, with something for every occasion. Try Traditional Roast Chicken, Baked Poussins, Roast Goose with Apples, Coq Au Vin, Chicken en Cro te, Chicken Satay with Peanut Sauce, Chicken Tikka Masala or Barbecued Jerk Chicken. A guide to techniques includes how to joint, spatchcock, stuff or carve a chicken, as well as braising and casseroling. There are also simple recipes for chicken stock and gravy, making this the only guide to cooking poultry you will ever need. Split into six chapters, this wonderful chicken cookbook contains a wide variety of soups and appetizers, midweek meals, roasts, casseroles and pies, as well as special occasion, low-fat, and hot and spicy dishes. An inspiring range of recipes offers even the most demanding of cooks and dinner party-givers an endless supply of very special ideas with recipes such as Thai-style Chicken Soup, Chicken & Mushroom Terrine, Buffalo-style Chicken Wings, Turkey Meatloaf, Stir-fried Crispy Duck, and Honey Roast Chicken. The recipes are easy to follow, with step-by-step instructions to guarantee results and over 500 photographs to show how every finished recipe should look. ...Show more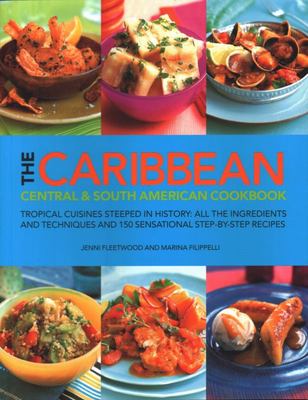 $19.95
AUD
Category: Cookery
The vibrant tastes of the Central and Southern Americas explored in flavour-packed recipes, photographed throughout.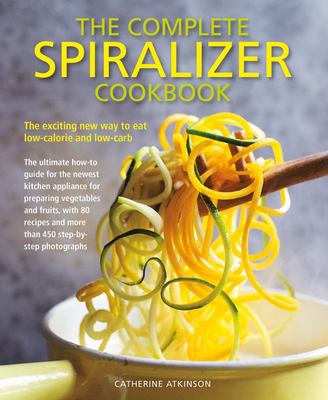 $23.95
AUD
Category: Cookery
The spiralizer is the most innovative tool in healthy eating - creating tasty low-carb, low-calorie noodles, ribbons and 'rice' from everyday fruits and vegetables, all with the feel-full factor of real pasta. There's never been an easier way to eat your five a day, and more. If you are trying to diet, the spiralizer will be a revelation - a standard portion of spaghetti bolognese contains around 270 calories, compared to just 50 calories for a massive bowlful of courgetti The book gives a guide to the different kinds of equipment and their usage, all the techniques for spiralizing vegetables and fruits, and a fantastic collection of recipes to try including soups, salads, all kinds of pasta, rosti, risotto, 'pizza', curries, stir-fries, frittata, tempura, tarts and even desserts, cakes, breads, crackers and muffins. Gorgeous photographs by Nicki Dowey show the step-by-step method and inspirational results. ...Show more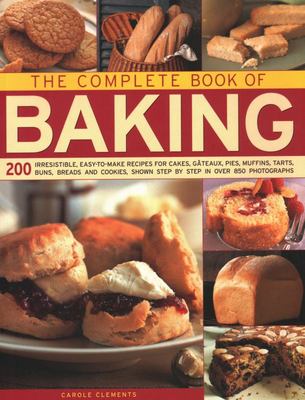 $19.95
AUD
Category: Cookery
A comprehensive volume of home baking classics: cakes, pies, tarts, muffins, teabreads, brownies and more
$8.95
AUD
Category: Cookery
Choose from some ninety sensational sauces to complement any meal, from meat, poultry and fish to pasta, vegetarian dishes and desserts - such as satay, mint, apple, cranberry, barbecue, tomato, hollandaise and chocolate sauce. Packed full of useful cook's tips. Illus., 360 color photos.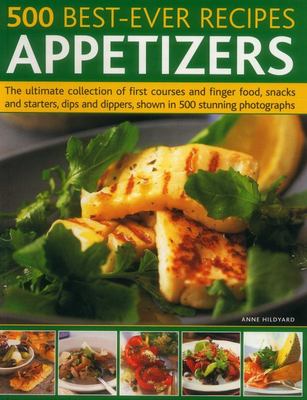 $19.95
AUD
Category: Cookery
A superb collection of 500 recipes featuring a starter for every type of occasion, from first courses and nibbles to party bites and finger foods. Here are dips and dippers, hot and cold soups, salads, pat s, terrines and mousses, cheese and eggs, poultry and meat, fish and shellfish, and all kinds of v egetable snacks. With a wealth of ideas to choose from, you will be spoilt for choice. There are classics such as French Onion Soup; Mediterranean favourites such as Tapenade and Herb Aioli with Summer Vegetables; Scallops wrapped in Prosciutto for a dinner; tasty party bites such as Thai Spring Rolls; and more substantial snacks and starters such as Beef Empanadas. Enjoy tempting appetizers such as Baba Ganoush dip with Lebanese Flatbread, Mini Saffron Fish Cakes, Crab Dim Sum with Chinese Chives, and Halloumi and Grape Salad. There are tips throughout to ring the changes by varying the recipe ingredients, and at-a-glance nutritional notes for each recipe allow you to plan a healthy menu. Illustrated with over 500 photographs and explained with clear step-by-step instructions to ensure great results every time. Including handy hints on making dressings, garnishes and marinades as well as advice on presentation, this cookbook is all you will need for the perfect start to every meal. ...Show more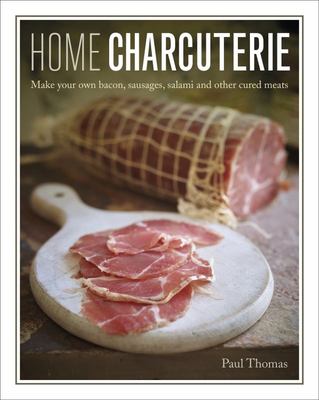 $59.95
AUD
Category: Cookery
An accessible, expert guide to the age-old craft of preparing meat and fish products by home curing, salting and drying. Shown in clear, step-by-step photographs, the techniques are straightforward to follow: the author describes home charcuterie as an almost magical process, and one to be enjoyed. The air-dried products include hams, lomo, lardo, coppa, bresaola, and salami - Milano, Toscano, Felino, Finnochiona, piccante, venison - as well as chorizo, sobrasada, and kielbasa. There are brine-cured hams, chine, salt beef and pastrami, pressed tongue, confit duck, pates, terrine, haggis, and faggots. There are sausages, of course, including black and white puddings, dry- and brine-cured bacons, guanciale, pancetta, lamb and mutton bacon, and dry-cured rack of lamb. There is jerky and biltong, and cured gravadlax and rollmops, and smoked foods including salmon, bacon and ham. ...Show more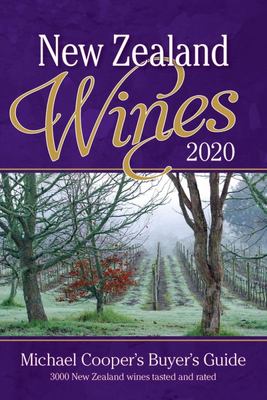 $39.95
AUD
Category: Cookery
Designed to help the buyer to make informed choices about the best quality wines available, this title is firmly established as the most authoritative and sought-after guide to New Zealand wines. Updated yearly with new tasting notes and ratings, this is a `must-have' publication for the new initiate an d the established wine-buff alike. Divided by grape variety to help selection, this comprehensive guide includes vintage ratings, star ratings for quality, and a dryness/sweetness guide. Other features include Classic Wines: wines that consistently achieve an outstanding level of quality for at least three vintages. We have now had over 25 years of Michael Cooper's Buyers Guide. ...Show more