$32.95
AUD
Category: Poetry | Reading Level: near fine
A father rollerblading to church in his ministerial robes, a university student in a leotard sprinting through fog, a trespass notice from Pak'nSave, a beautiful unborn goat in a jar . . . In scenarios ranging from the mundane to the surreal, Madison Hamill looks back at her younger selves with a sharp eye. Was she good or evil? Ignorant or enlightened? What parts of herself did she give up in order to forge ahead in school, church, work, and relationships, with a self that made sense to others? With wit and intelligence, these shape-shifting essays probe the ways in which a person's inner and outer worlds intersect and submit to one another. It is a brilliantly discomfiting, vivid and funny collection in which peace is found in the weirdest moments. 'I never felt that I was looking at fine writing – only at astonishing writing.' —Elizabeth Knox. MADISON HAMILL is based in Wellington. She has an MA in Creative Writing from the International Institute of Modern Letters. Her work has appeared in The Spinoff, Sweet Mammalian, Turbine Kapohau and Pantograph Punch. ...Show more
$38.95
AUD
Category: Poetry | Reading Level: near fine
Thirty years of selected poems by the inaugural New Zealand Poet Laureate. Mezzaluna gathers work from critically acclaimed poet Michele Leggott's nine collections, from Like This? (1988) to Vanishing Points (2017). In complex lyrics, sampling thought and song, voice and vision, Leggott creates lush tex tured soundscapes. Her poetry covers a wide range of topics rich in details of her New Zealand life, full of history and family, lights and mirrors, the real and the surreal. Michele Leggott writes with tenderness and courage about the paradoxes of losing her sight and remaking the world in words. Mezzaluna brings together in one volume the work of this major New Zealand poet. ...Show more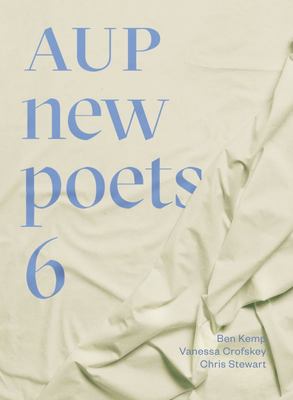 AUP New Poets 6
by Ben Kemp; Vanessa Crofskey; Chris Stewart; Anna Jackson (Foreword by)
$27.95
AUD
Category: Poetry | Series: AUP New Poets Ser.
Post-it notes and shopping lists, Japanese monks and children's lungs: AUP New Poets 6 is a deep dive into the rich diversity of New Zealand poetry today. Relaunched under the editorship of Anna Jackson in 2019, AUP New Poets 6 features substantial selections from the poetry of BenKemp, Vanessa Crofskey and Chris Stewart. We shift from Kemp's slow-paced attentive readings of place and people in a selection moving between Japan and New Zealand, to the velocity of Vanessa Crofskey's fierce, funny, intimate and political poetry, which takes the form of shopping lists, Post-it notes, graphs, erasures, a passenger arrival card and even "poetry", and finally to Chris Stewart's visceral take on the domestic, the nights cut to pieces by teething, the gravity of love and the churn of time. AUP New Poets 6 is an arresting introduction to the rich diversity of contemporary New Zealand poetry. ...Show more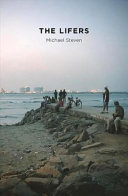 $29.95
AUD
Category: Poetry
From Sean Macgregor's lounge occupied by stoned youths, to three bank robbers en route to the Penrose ANZ, Michael Steven's second collection presents his clear, clean vision of 'the lifers' who inhabit these islands and beyond.A generation's subterranean memories of post-Rogernomics New Zealand are a l inking thread, in the decades straddling the millennium, while other poems echo with the ghostly voices of the dead, disappeared and forgotten. Steven's writing neither patronises nor romanticises in its intricate depictions of small worlds of violence, despair, love and struggle. Always it refers back to the redemption of human connection as its magnetic pole.Dawn is a fire show of gold and hot white, blasting the darkness off the isthmus.In two hours, I will land in your city.I am made of atoms and they are dancing. ...Show more
$38.95
AUD
Category: Poetry | Series: Poetry New Zealand Yearbook Ser. | Reading Level: near fine
Each year Poetry New Zealand, this country's longest-running poetry magazine, rounds up new poetry, reviews and essays, making it the ideal way to catch up with the latest poetry from both established and emerging New Zealand poets. Issue #54 features 133 new poems (including by this year's featured poe t, rising star essa may ranapiri, and C.K. Stead, Elizabeth Smither, Kevin Ireland, Chris Tse, Gregory Kan, Fardowsa Mohammed and Tracey Slaughter); essays (including a graphic essay by Sarah Laing); and reviews of new poetry collections. Poems by the winners of both the Poetry New Zealand Award and the Poetry New Zealand Schools Award are among the line-up. ...Show more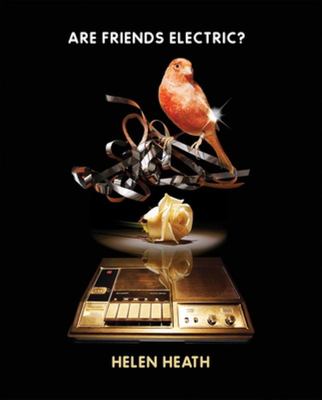 $27.95
AUD
Category: Poetry | Reading Level: near fine
Are Friends Electric? offers a vivid and moving vision of a past, present and future mediated by technology. The first part of Helen Heath's bold new collection is comprised largely of found poems which emerge from conversations about sex bots, people who feel an intimate love for bridges, fences and b uildings, a meditation on Theo Jansens beautifully strange animal sculptures, and the lives of birds in cities. A series of speculative poems further explores questions of how we incorporate technology into our lives and bodies. In these poems on grief, Heath asks how technology can keep us close with those we have lost. How might our experiences of grieving and remembering be altered? ...Show more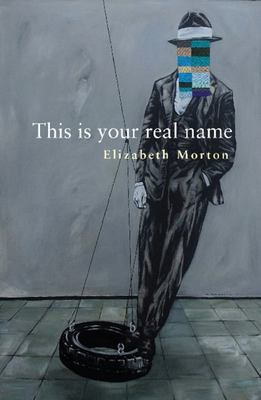 $29.95
AUD
Category: Poetry | Reading Level: near fine
In lieu of flowers, bring weeds. Elizabeth Mortons poems look unflinchingly at a raw and unstable world the crash, the aftermath, the comeback, the black heat at the centre of things. The poems in Mortons second collection are charged with a visceral energy. This is poetry as incantation: an intense, la rger-than-life, tactile experience. Underneath the surface of the contemporary world of Pokémon, The Cosby Show and hospital cubicles, the reader is drawn into a dreamscape of creeks and bogs, a fiery meadow and the guts of the sea. A blindman circles a Minotaur; a black horse rides through the pages. As the reader finds handholds within Mortons poems, they may trace a dislocation between the voices here and the worlds into which theyre thrown a strangely askew New Zealand, a mythological America, in liminal spaces where identity and meaning become blurred and uncertain.Jammed full of want, need, despair, love and politics, these are poems of archaeology and identity where will we dig for our selves? By what names are we called? By whom are we known? This is darkly funny, unsettling writing that strips all the meat from the bones, always writing the same story. ...Show more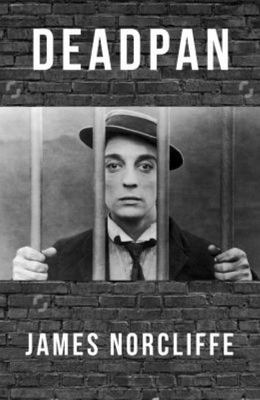 Deadpan
by James Norcliffe
$29.95
AUD
Category: Poetry
"The title of James Norcliffes tenth poetry collection points deftly to the way it conveys big emotions without cracking a smile or shedding a tear. In Deadpan, Norcliffe writes in an alert, compassionate yet sceptical voice. The books first section, Poor Yorick, shares the thoughts of an introspective narrator as he contends with the travails of later life. In his hospital pyjamas, Yorick is by turns cheerful and beset by loss, laughing and weeping, comparing the stages of life (and death). The following sections Scan, Trumpet Vine, Telegraph Road and Travellers in a small Ford reach around to mine experience in a world where nothing lasts; not childhood, place nor identity. An appropriate response to this ephemeral world is to embrace ambiguity, uncertainty, absurdity and surrealism. Deadpan, writes the author in his introductory essay, is the porter in Macbeth pausing to take a piss while there is that urgent banging at the gate. It is Buster Keaton standing unmoved as the building crashes down on top of him. It is my poker-faced Yorkshire grandfather playing two little dicky birds sitting on the wall. These poems are concise and contained, using supple, precise language and a gleam of dry and mordant wit. Deadpan is the work of a mature and technically astute poet who is one of New Zealands leading writers." ...Show more
$29.95
AUD
Category: General
Why are public toilets so crappy? An eye-opening look at how public toilets are letting us all down and why this is a political, not just personal issue. Adults don't talk about the business of doing our business. We work on one assumption: the world of public bathrooms is problem—and politics-free. No Place To Go reveals the opposite is true. No Place To Go reveals the opposite is true. Embarking on a toilet tour from London to San Francisco to Toronto, from pay potties to deserted alleyways, No Place To Go is a marriage of urbanism, social narrative, and pop culture that shows the ways—momentous and mockable—that public toilets just don't work. Like, for the homeless, who, faced with no place to go sometimes literally take to the streets. (Ever heard of a municipal poop map?) For people with invisible disabilities, such as Crohn's disease, who stay home rather than risk soiling themselves on public transit routes. For girls who quit sports teams because they don't want to run to the edge of the pitch to pee. Peel back the layers on public bathrooms and it's clear many more people want for good access than have it. Public bathroom access is about cities, society, design, movement, and equity. The real question is: Why are public toilets so crappy? ...Show more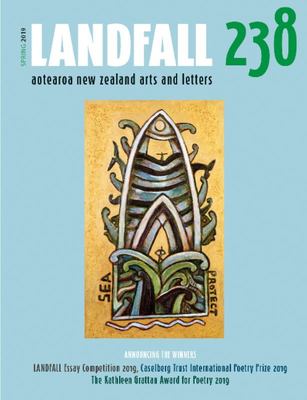 $32.95
AUD
Category: Poetry | Series: Landfall Ser.
Landfall is New Zealand's foremost and longest-running arts and literary journal. It showcases new fiction and poetry, as well as biographical and critical essays, and cultural commentary. Each issue brims with a mix of vital new work by this country's best writers. There are reviews of the latest books , art, film, drama and dance. Landfall is a high-quality production, with artist portfolios in full colour. FEATURED ARTISTS: Nigel Brown, Holly Craig, Emil McAvoy WRITERS: John Allison, Ruth Arnison, Emma Barnes, Pera Barrett, Nikki-Lee Birdsey, Anna Kate Blair, Corrina Bland, Cindy Botha, Liz Breslin, Mark Broatch, Tobias Buck, Paolo Caccioppoli, Marisa Cappetta, Janet Charman, Whitney Cox, Mary Cresswell, Jeni Curtis, Jodie Dalgleish, Breton Dukes, David Eggleton, Johanna Emeney, Cerys Fletcher, David Geary, Miriama Gemmell, Susanna Gendall, Gail Ingram, Sam Keenan, Kerry Lane, Peter Le Baige, Helen Lehndorf, Kay McKenzie Cooke, Kirstie McKinnon, Zoe Meager, Lissa Moore, Margaret Moores, Janet Newman, Rachel O'Neill, Claire Orchard, Bob Orr, Jenny Powell, Nina Mingya Powles, Lindsay Rabbitt, Nicholas Reid, Jade Riordan, Gillian Roach, Paul Schimmel, Derek Schulz, Michael Steven, Chris Stewart, Robert Sullivan, Stacey Teague, Annie Villiers, Janet Wainscott, Louise Wallace, Albert Wendt, Iona Winter ...Show more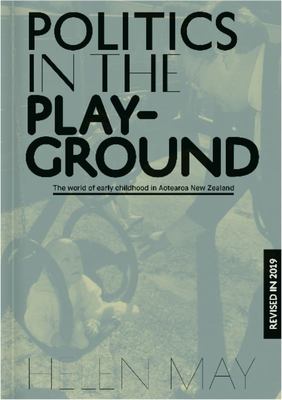 $54.95
AUD
Category: General
Freshly updated in 2019, the third edition of Politics in the Playground: The world of early childhood in Aotearoa New Zealand is a lively history of early childhood education and care in Aotearoa New Zealand in the postwar era. The book follows on from Discovery of Early Childhood (1997, 2013), which t raced the origins of institutional care and education for young children in Europe, US and New Zealand prior to state interest and serious investment.This latest edition brings the story right up to date with developments under the Labour coalition government of Jacinda Ardern.The place of children in New Zealand's social history makes this book a remarkable record of social movements. The postwar search for security, the radicalism of the 1960s and 1970s, the rise of feminism, the role of the state in social issues, increasing employment of women - all have impacted on early childhood education. The language of the debate has shifted from 'social progress' in mid-century, to the economic terminology of the 1990s, some cautious consideration of the young child citizen in the 2000s, followed by the rhetoric of 'risk', the 'vulnerable child' and a new story in this revised edition covering the 2010s.This is an account of critical issues for young children that will interest parents, policy- makers, teachers and students. ...Show more
$27.95
AUD
Category: Poetry | Reading Level: very good
The family didn't know what to do about grief. The noisy house went silent. I was fourteen. I lay on the red rug in the sitting room and listened to Beethoven's Thirty-Three Variations on a Waltz by Anton Diabelli, op. 120 – over and over because it was there.  In 1973, Anne Kennedy's brother Philip was partying on a hillside when he accidentally fell to his death. Among books and records, Philip left a poem typed in Courier on thick, cream, letter-sized paper. Come catch me little child / And put me in a jar . . .  In Moth Hour, Anne Kennedy returns to the death of her brother and the world he inhabited, writing 'Thirty-Three Transformations on a Theme of Philip' and concluding with a longer poem, 'The Thé'.  Kennedy's extraordinary poems grapple with the rebellious world of her brother and his friends in the 1970s; with grief and loss; with the arch of time. The poems reach into the threads of the past to build patterns, grasped for a moment and then unravelling in one's hands.  Moth Hour is a complex, ambitious piece of writing and a moving poetic engagement with tragedy. ...Show more