To sign up for our monthly newsletter, please email:
Please note: We are AUSTRALIAN distributors and can not supply overseas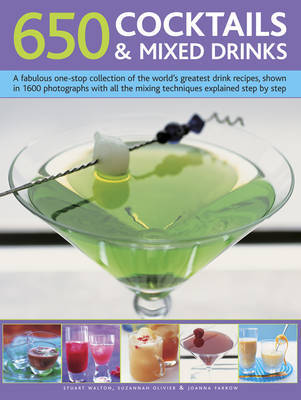 $35.95
AUD
Category: Cookery
Aimed at the home bartender, this book is a comprehensive guide to drinks and how to mix them. It begins with an overview of spirits such as gin, vodka and rum; liqueurs such as amaretto, Tia Maria and Chartreuse; wine, champagne and fortified wines; beer and cider; and syrups, coffee and chocolate. It then offers a fantastic range of drinks and cocktails, including all-time classics such as the Gin Sling, Screwdriver and Buck's Fizz, more unusual drinks such as the Barbarella, Blue Hawaiian and Loch Ness, and luxurious smoothies such as the Humzinger, Iced Mango Lassi and Citrus Tingler. Every drink you've always wanted to try is in this exciting volume. ...Show more
$19.95
AUD
Category: Hobbies General | Series: TAOC
With 300 fascinating and conversation building questions, plus blank cards on which to write your own questions, this game is for everyone. The only knowledge needed to successfully contribute to TAOC is your own life experiences, interests and ideas. When time is short, a proper conversation is often t he first commodity to be cut from our to-do lists. Yet it is necessary to understand each other and build our relationships. As well as helping people learn how to talk, TAOC places equal emphasis on learning how to listen. ...Show more
$19.95
AUD
Category: Hobbies General | Series: TAOC
Designed to revive The Art of Conversation(R), TAOC(R) is a fabulous way to have balanced, interesting and meaningful communications. This critically-acclaimed Children's Edition is fun and easy to use; great for developing communication skills and healthy relationships, as well as understanding onesel f for ages 4 and up. Contains over 200 communication areas plus instruction booklet. TAOC(R) Children's works well in a variety of settings on various levels, encouraging individual development and insight into oneself as well as others, making TAOC(R) Children's ideal for use in a multitude of educational and therapeutic settings, as well as being fun for all! TAOC(R) Children's is highly effective in numerous areas including: Special Needs ESL, Gifted Programs, Anti-Bullying, Language Delays, Literacy and Language Development, Children at Risk, Speech Pathology, and so much more; leading TAOC(R) Children's to be praised by Educators, Therapists, Parents and Children. TAOC(R) Children's teaches that differences need not create conflicts; it helps clear pathways and emotional blocks to learning and understanding; and facilitates bonding, integration and attachment. TAOC(R) Children's was carefully-researched, developed and tested; proof of the quality of the end result is its GAME OF THE YEAR Award - Creative Play. ...Show more
$59.95
AUD
Category: History
'Arthur himself, having put on a coat of mail suitable to the grandeur of so powerful a king, placed a golden helmet on his head, on which was engraved the figure of a dragon; and on his shoulders his shield called Priwen ...Then girding on his Caliburn, which was an excellent sword made in the Isle of Avalon, he graced his right hand with his lance'. The Historia Regum Britanniae, or History of the Kings of Britain, was written in around 1136 by Geoffrey of Monmouth and purports to tell the story of the kings of Britain from the settlement of the island by the Trojan Brutus, grandson of Aeneas, through to the seventh century when the Anglo-Saxons had taken control of much of Britain. History of the Kings of Britain was highly popular during the Middle Ages and copies spread across the whole of western Europe, with over 200 manuscripts surviving from the period. It went on to influence texts into the sixteenth century and was one of the first to weave together the legend of King Arthur as well as the stories of King Lear and Cymbeline, both later immortalised by Shakespeare. Although it purports to be history, History of the Kings of Britain has long been recognised as thoroughly unreliable and considered to be a literary work of national myth instead. In this book, Dr Miles Russell takes another look at Geoffrey of Monmouth's work and argues that there is verifiable archaeological and historical information to be found there, possibly deriving from a lost British source also used by other Dark Age texts. ...Show more
$38.95
AUD
Category: Mind, Body and Spirit
The future holds many surprises. Making the most of its exciting possibilities means trying to be aware of the forces that work to shape our paths ahead. This is a comprehensive book that will guide the reader, step-by-step, into a life full of promise and change, where you can tap into the world's cosm ic power to help you make decisions and fulfil your destiny. The first section, Ancient Wisdom, teaches age-old ways to determine character and trace one's passage through life. Use Moon Magic to cast secret spells, and chart your moon sign to help choose the most auspicious days for celebrations and decision-making. Two chapters on Astrology, covering both Chinese signs and those more prevalently used in the West, can help you discover your perfect partner in business, life and love. Learn how Palmistry can unravel the future by tracing the lines on your hand. Is your life line telling you to travel? Does your fate line indicate success? All will be revealed. In section two, Earth Secrets, ancient practices and rites are rediscovered. Follow Shamanism's wise teachings and you will gain empowerment through spiritual drumming rituals and meditations, go on shamanic journeys and discover how to heal yourself. Use Dream Therapy to unfold the deeper meanings of your dreams, reveal your psyche and listen to the true voice of your subconscious. Learn to create and meditate on Mandalas and find out how these beautiful pictures can help you become more whole, grounded and in tune with yourself. Finally, the Mysterious Arts are revealed in the third section. Find out what the Wands, Swords, Cups and Pentacles of the mystical Tarot deck will tell you about the course of your life. Divine from the wisdom of the I Ching's trigrams exactly how to guide yourself through life and its changes. Listen to the voices of the ancients as they reveal themselves through the casting of Runes. This section enables you to use the objects around you to help find answers within yourself to life-changing questions. This volume shows the reader how to use different skills and practices in harmony with each other to gain the most from life. Knowledge that has been passed down through generations and that is now brought together in one invaluable volume will allow the reader to turn the vicissitudes of fate to their advantage, bringing happiness and fulfilment to lives that are unpredictable yet wonderful. ...Show more
$44.95
AUD
Category: History
Haworth Parsonage is the world-famous home of the Brontes. Crowds of tourists are drawn to Haworth every year to discover what inspired Anne, Charlotte and Emily. Ann Dinsdale explores their lives there, the impact of the sisters' home on their writing, and their lasting legacy. However, the Parsonage h as also been home to several other families. This book begins with the early history of the house and those who lived there before the arrival of the Brontes. After Patrick Bronte's death in 1861 the Parsonage became home to four of his successors before being purchased by the Bronte Society in 1928. Thereafter, it became home to four museum custodians and their families. All of these later occupants witnessed the development of tourism in Haworth, which had begun in Mr Bronte's own lifetime, and experienced the trials and tribulations of living in a literary shrine. Using a variety of sources, mostly unpublished, Ann Dinsdale also tells their stories. ...Show more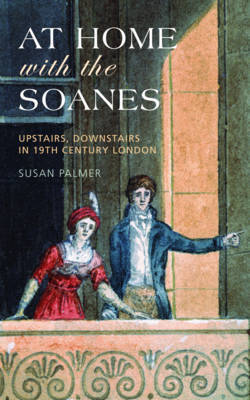 $35.95
AUD
Category: History
The product of many years' research by Susan Palmer, archivist to Sir John Soane's Museum, At Home with the Soanes paints a detailed picture of the social and domestic life at Nos 12 & 13 Lincoln's Inn Fields, London, in the early 19th century - how the buildings were heated, the servants' daily dut ies, what meals were cooked, wines purchased and teas drunk - even the fate of the family's pet dog. Family life with two children - in many ways as difficult as modern offspring - is brought vividly to life and the below-stairs relationships of the servants are poignantly recorded. The evening social whirl of visits to theatres and supper parties is chronicled, and the description of seaside holidays on the Kentish coast, when Margate was in vogue, portrays the social niceties of promenades and dances. Originally published in 1997, At Home with the Soanes has been updated to include the latest discoveries that have come to light during restoration of the house and re-designed to include over 100 illustrations, mostly in colour, from the extensive Museum archive, including photographs of the newly-recreated 'lost' private apartments. At Home with the Soanes offers a fascinating insight into this London family's life, both upstairs and downstairs. ...Show more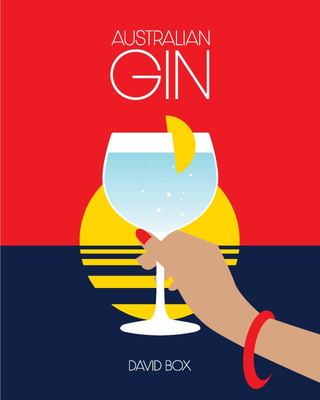 $69.95
AUD
Category: New Releases
Today Australian gins are earning recognition for their quality and are winning top awards all over the world. New distilleries are opening at such an astounding rate that no one has published a comprehensive book about Australian Gin, until now. What is fuelling this boom: consumers are turning their b ack on the same old imports and want a "craft" experience, distilling laws have been relaxed and simultaneously there is a revival of the cocktail culture both at home and with hipsters opening up cool new bars everywhere. Gin is no longer just an habitual G&T at 6 o'clock, but rather a very versatile and sophisticated drink. Our new Australian distillers are leading the world as they experiment with complex flavours, ageing, and hybrid styles like shiraz gin and green ant gin. In Australian Gin, David Box and contributors including Jon Lark (KI Spirits), Dave Irwin and Matt Argus (Patient Wolf), Cameron Mackenzie (Four Pillars) and Phillip Jones (The Martini Whisperer) open up the world of Aussie gin. Australian Gin covers such subjects such as — • What exactly is gin? • The history of Australian gin • Different gin styles • Starting a distillery • The issues distilleries have to face • How to enjoy gin — and details 78 established distilleries and lists 70 new starters. "...a great resource for everyone interested in gin." Jon Lark, KI Spirits, South Australia ...Show more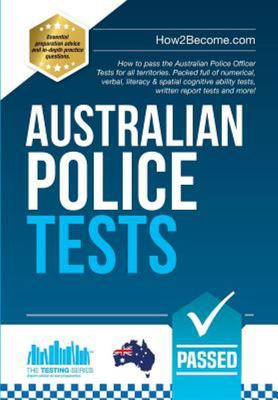 $49.95
AUD
Category: General
Opening with an overview of the selection process used by Australian cops, you'll learn how to pass all the different types of test you'll face on your journey to becoming a Police Officer, including Literacy, Numeracy, Cognitive and Problem-Solving Tests. The main focus of the book is to practise compl eting these types of assessments in bulk - there are dozens and dozens of practice questions inside. Written by leading recruitment experts; this comprehensive guide includes: - Explanation of what the police selection process consists of; - Breakdowns of how testing differs between states; - General advice on how to succeed; - Walkthroughs for all the different types of tests, including the fitness tests; - 100s of authentic practice questions and answers. ...Show more
Baby
by Annaleese Jochems
$32.95
AUD
Category: Fiction | Reading Level: near fine
A Winner in Ockhams New Zealand Book Awards - Best First Book Award for Fiction 2018. Cynthia is twenty-one, bored and desperately waiting for something big to happen when her bootcamp instructor, the striking Anahera, suggests they run away together. With stolen money and a dog in tow they buy 'Baby', an old boat docked in the Bay of Islands, where Cynthia dreams they will live in a state of love. But there's an intruder waiting to upset Cynthia's plans and when a trip to an island utopia goes horribly wrong, a rot sets in on their relationship. ...Show more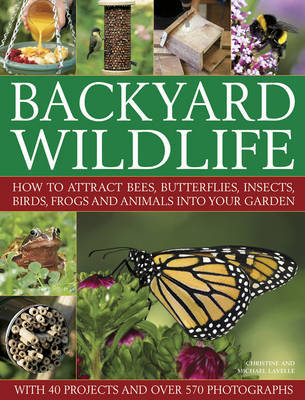 $26.95
AUD
Category: House & Home
In this book, award-winning garden writers Christine and Michael Lavelle give expert advice on how to help native insects, birds and animals, with the aim of creating a wildlife habitat in your backyard. All the major habitats are covered, from grasslands and hedges to ponds and kitchen gardens, with id eas for the best types of plants to encourage wildlife. There are instructions for how to make bird feeders, bee boxes, log piles, nesting boxes,hibernation sites and more.With its wealth of hands-on practical advice, 40 step-by-step projects and over 570 inspirational photographs, this is the ideal book for gardeners and wildlife enthusiasts everywhere. ...Show more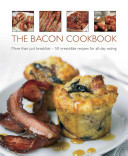 $28.95
AUD
Category: Cookery
Who can resist the allure of bacon, sizzling slowly in a pan? Whether starring as the main ingredient or to add a distinctive finishing touch, this book shows just how versatile and indispensable bacon is in the kitchen.